Cmd Wifi Hacker Free Download
Download Free PDF. Download Free PDF. Wifi Hack using CMD Open cmd to open cmd type cmd in run. At the command prompt type netsh wlan show network mode=bssid it. Once disconnected from the legitimate WiFi access point, the tool then force offline computers and devices to automatically reconnects to the evil twin, allowing the hacker to intercept all the traffic to that device. The technique is also known as AP Phishing, WiFi Phishing, Hots potter, or Honeypot AP. Note: Wi-Fi Password Dump tool is not hacking or cracking tool as it can only help you to recover your lost Wi-Fi configuration password from your system. WiFi Password Dump works on both 32-bit & 64-bit platforms starting from Windows Vista to new Windows 10 version. WiFi Password Secrets.
Wifi hacking means you can get free internet. Most people aren't satisfied with this, they want more.
To get unauthorized access to a network, one needs to crack these security protocols. Many tools can crack Wi-Fi encryption. These tools can either take advantage of WEP weaknesses or use brute force password guessing attacks on WPA/WPA2/WPA3. Top tools for Wi-Fi hacking. Wireless hacking tools are of two types.
Everyone Ask The Question: How To Hack WIFI Password? Is there software that can help, or a trick? Read on to find out. Hey Guys, Today I am Sharing with You How To Hack WIFI Password. We Have Done This Lots of Time. Note: Here is The Best Method To Hack WiFi Password. However, Hacking is The Crime. So, Use it For Only Education Purpose.
Hacking router username & password means you can control the internet. Stop over using wifi they you want, block specific devices etc.
Here in this article I will show you step by step tutorial to hack wifi router using cmd also known as command prompt.
Although windows aren't made for hacking, Linux is the best if you want to become ethical hacker.
However, some simple things such as finding router password is possible by CMD.
Here are your steps.
First open cmd, press windows key+ r then type cmd and press enter. It will launch cmd as you can see in the screenshot. Make sure to find the router password, you should be connected to the network by cable to the wireless network.
type ipconfig. It will show a lot of data. You don't need to understand all of the data. Just see the value front of a Default gateway as shown in the screenshot. If your computer is connected to multiple networks by cable then make you are viewing under the wifi section.
Now open the browser, type the default gateway IP address in the address bar and press enter.
It will ask you for a username & password.
Most of the time, people don't change the default username password. Here is the list of usernames & passwords that you can try.
On successful login it will look something like this one.
Things You Can Do After Hacking Router Password
Here are things that people love to do after getting router password.
Discounting other devices for fast speed
Blocking specific device of their friends for fun
Changing Wifi Password and Router password for fun
In case default login details didn't worked then you can apply word list attack method to hack router password.
For apply wordlist attack you need Kali Linux or any other linux distribution. I think this is topic for another article. If you want step by step tutorial on this, let me know by the comment section.
I will happy to write an article for you. In case you have any other question or query let me know by the comment section. We are here for help.
If you are visiting imagediamond first time then don't forget to check other articles such as how to create instagram phishing page that is undetectable by hosting companiens.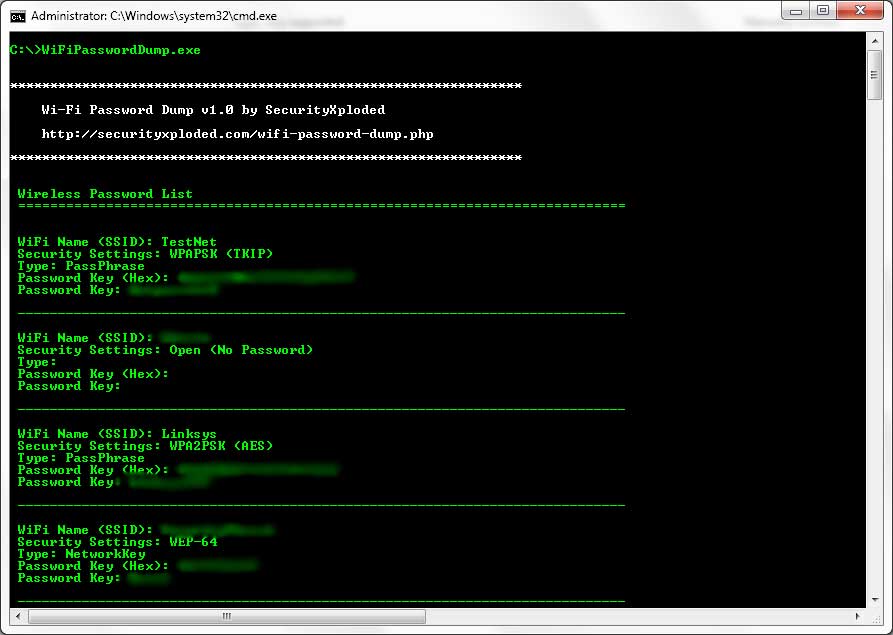 Works on all networks routers
Last update on 06.01.2021
Compatible with multiple accounts
Unlimited access, no subscription
Runs by far the best.
Written by jandsm5321




very fast. better than all the others
Written by ajacivil




FAST...EASY
Written by slowdazzzle




Fast and it works!
Written by Blue-J




Fastest software I have ever used.
Written by halfacandy




Does the job with few frills
Written by Craftsman-636




oha just great
Written by Kenneth-wu




Great Project!!
Written by Capt.Daniel




good software
Written by salesalex




The latest WiFi decipher is fast and streamlined
Written by glennlee




Simple,fast,secure
Written by AbueloBill




fast as jet
Written by visualbuffs




Great Product
Written by pfjj




Works smoothly with any rooters.
Written by Pande




Fastest, most efficient decoder - bar none
Written by vermerlancelot




BEST WIFI IN THE WORLD!!!!
Written by ThatGuy9




Very Fast, especially if you have slow connection!
Written by Soni




good review
Written by dwensch




Gets It Right
Written by Popu




Pretty good.
Written by loi




I Was Lost, Until I found PASS WIFI
Written by SCPFernand




good good good
Written by Phone_5-S




Fast and sleek
Written by RobKraemer




Works for me
Written by bobmacbob




fastet one
Written by Fill_IN




Excellent for Windows 10
Written by whitegroup3322




love love love it!
Written by mchelle706




I think PASS WIFI is the neatest thing since Windows!!
Written by rfarmer08




does what it says
Written by excusemdj




When it works its the best!
Written by Angelsdtp




fast, stable, well-supported, good UI
Written by Jasongaya




Excellent.
Written by salvadorurrutia




Fast, elegant, beautiful, and easy to use!
Written by 00Teddie




exelente hermano
Written by Victor_Pacheco




I love it!
Written by mrninjamonk




awesome very good
Written by junior4009




It is AWWWWesome!!!!!!!!!!!!!!!
Written by Mjay26




The Awesomeness of surfing the web!
Written by punisher2892




so cool software
Written by speedracer1911




The best wireless software on the market!
Written by adcruz100




Best for it's speed
Written by tastilazo




it is worthy of 5 stars
Written by quick_SF




The best in my book !!!
Written by kenjoe2001




Very Happy...!!!!
Written by coolmohit30




I would like to recommend it
Written by greengrassq




wow,perfect application
Written by reachda



They talked about it:
Since the arrival of WiFi, a radio telecommunication technology in 1990, many have always wanted to have free access to the Internet anywhere in the world. A WiFi network is never 100% secure as one might think, to hack a wireless network is really possible!
PASS WIFI is the legit and genuine software specially developed to free access the set of wireless communication protocols through a global and refined analysis of the connections with unlimited use and no time limits. In other words: it extracts all WiFi passwords from any network.
Let's have a try now with a 30-day money back guarantee! One time fee, there is no subscription or automatic renewal. Also, our PASS WIFI is used thousands of times a day and we are so confident that our tool works that we guarantee access to all WIFI passwords. FULL refund if not satisfied or doesn't work.
With PASS WIFI and its patented technology, there is no need to be a computer expert to access the Internet. You can simply enter in the WIFI network from any Internet service provider, it's really compatible with all of them because it scans and it retrieves all keys of secured connections. If in the next few minutes you are not connected to a wireless network thanks to PASS WIFI, we refund.
How does the WIFI password extractor work?
To hack a WiFi password is possible as you may see above and our software will let you access in 3 steps:
You install the software to connect to the wireless network.
Then you run PASS WIFI.
The software will automatically start to search for the network data.
PASS WIFI analyses and decrypts in real time every connection available on the device and will display in its window the name of the wireless terminal with its corresponding security key. It automatically decrypts the passwords with an option to save it in a text file so as to never forget it.
PASS WIFI is able to read and to decode different types of encryption such as WEP, WPA or WPS. Read the rules, be aware.
Don't waste more time. Get access to passwords NOW!
Please click on the button below.

Does it really work?
Yes, it really works and we are constantly releasing FREE updates to our application. Get network pin codes with PASS WIFI of your neighbors or friends in just a few minutes after running the application. Don't use this software on other WiFi than yours because it is totally illegal and liable to criminal prosecution. The best experience can be made by respecting the laws of your country.
Why is my WiFi hacked?
Cmd Wifi Hack Free Download
Normal, WiFi hackers use sniffer and magic packet decoder to hack wifi passwords but they also use PASS WIFI. You can rest assured that most hackers crack WiFi networks only to have access to the Internet and not to steal your information.
In reality, there are several reasons for hackers to use wireless technologies:
- To steal private or strategic data from users.
- To discreetly squat a web access without being spotted.
- To simply have a connection to the Internet freely without having to pay.
Let's talk about security and technology. You may notice that your WiFi is running a little bit more slowly than usual. If your router uses an old security protection such as WEP, then there is a real possibility that someone is connected to it and hacked your WiFi. It's means that someone is stealing your Internet!
You can check it yourself from your computer in your network properties. If a third party is logged in, it means that you are hacked. This could be dangerous if you selected the way you share your printer or your files. Everyone can have access to it and dissimulate a virus in it. What you should do is to install a good antivirus, run an update and run a deep scan. Then you should install a firewall if it is not already given with the antivirus you previously installed. After that, you should rename your router and change the password. This step could be a little complicated, but generally the user manual indicates the steps to do this task. For the password, you should take WPA protection which is 99% good. Keep in mind that not every password is 100% secured and can be hacked any time.
What can I do without Internet?
Cmd Wifi Hacker Free Download Pc
You can use our software, as you can see, our software is installed many thousands of times a day, which indicates that a lot of users need Internet access in the world.
There are still too many people on the earth that don't have access to the web. You can go down the street and find free Internet access. Also don't forget to turn off the file sharing so that nobody can see your personal files and turn on your antivirus + firewall.
To make you fully understand how this program works, you would most likely need a few months at first to understand the fundamentals of programming. Right after that you would again probably require a few years to fully understand how it functions. Our team of IT experts works for years and years to release this software. But in short, it scans for available wireless networks within your range, it contacts them, after the contact is established, it receives packets, after the packets are received, it decrypts them, meaning it gets the password with the application tool. Some wireless networks can be opened in a few moments, some can take a few minutes. This depends on how the wifi password is made.
How to be protected against WiFi Sniffers?
The meaning of WiFi Sniffer is quite simple, it is the way for a computer to search for wireless network without any protection and to hack access to it for free! WiFi sniffing tools can help you locate open networks that may not be visible and will let you know when it is accessible or not for your device. It could be dangerous for your network to have an unauthorized person connected because who knows for what purpose he is on it?
It is clearly impossible to protect a wireless network unless you change the key every minute. But the priority is rather to look at the network connection and to see who really connects to your router. Indeed, in each location we will show all the actual devices connected to your Internet network that are from people enjoying your WiFi connection for free!
What is the purpose of the WiFi hackers?
Recently, it was discovered a security flaw on Hashcat to hack the WPA protocol. This vulnerability makes it possible to hack the PSK shared WiFi key thus making it possible to access a wireless network. There is no need to catch a complete 4-Way Handshake, the hacking is focused on the RSN IE which means to be a piece of robust security network information. The hacker is in direct communication with the WiFi terminal and he no longer needs to capture the bits that a user will receive to connect to a network. Which means that anyone can hack a WiFi directly and at any time because he sees the password displayed in clear on his machine. Most routers are concerned because this flaw concerns 802.11 networks.
A hacker will not crack WiFi codes for nothing. Now we are not talking about white hats anymore but we are talking about black hats, those who hack into WiFi connections for bad intentions.
Indeed, these hackers will interfere with the privacy of Internet users and they will retrieve all information and personal data. For example credit cards, files going in and going out, emails... Users connected on the network will not notice anything! It's crazy what a computer can do. But you have to know that this could also be done from a smartphone. It is possible to hack a WiFi with a mobile working on Android, iOS (iPhone) or a Windows Phone. Beware of appearances, the young person or the pensioner sitting quietly in front of his phone or his tablet is perhaps a formidable pirate hacking the passwords of the users connected to the WiFi network.
This is not within everyone's reach, but with the tools available on the Internet, everything is possible. Especially with a smartphone, these days they have the same power as a desktop computer that you probably have at home. The software PASS WIFI allows you to find all the keys of the networks connections very simply even on Android OS. You can find keys connection from smartphone. We have simplified everything for you, even the uninitiated users can use it freely. It is very important that you keep in mind that anybody who shares its WiFi connection without password can be a black hat with the sole purpose of stealing the information. Maybe he will sell them afterwards? We don't know that much, but he will know enough about you and your private life. But it is not only you that you endanger.
You also endanger your contacts, all your contacts! Once he has grabbed your list of friends, family, and colleagues. He may very well pretend to be you and contact these people in order to draw money. The scenario is always the same, you are stuck in a country without paper and without money. You beg your contact to send you money to get you out of the problem and you will refund them afterwards. Obviously, you should not talk to anyone about this problem and do not call anyone. The contact who will receive this email has 1 chance on 2 to follow the recommendation. Then, once he notices the scam, he can't do anything and it will be too late. Why? Because these swindlers are often very far from the country of the victim. They are in Africa or in Asia and it will be impossible to find them. Indeed, they scam users from cyber cafes and they use proxies to be invisible on the web.
How to take advantage of someone's WPA/WEP/WPS WiFi key?
Whether you are with Orange, T-Online, O2, Voo, Canada Telecom on smarpthones... we all have encountered the same problem, the WiFi access point is always secured by a code or it is virtually impossible to get the key. Finding WiFi passwords isn't a trivial process, but it doesn't take too long to learn. Learn how it works so you can use it to protect yourself. Have you forgotten your wifi password? Are you searching for ways to access your internet web without having to worry about your forgotten secret IDs? Are you asking whether it is possible to hack a wifi? Do you want to learn how to use an unlimited number of Wifi setups for free? You are in the right place.
Our software PASS WIFI holds all the answers to your questions. It will give you free access to an unlimited number of wireless hotspots even if it is encrypted with a key. Our application works also on an Android phone or tablet if necessary. If you need to discover its WPA2-PSK passwords you can use our software. WiFi Protected Access (WPA) and WiFi Protected Access II (WPA2) are two security protocols and security certification programs developed by the WiFi Alliance to secure wireless computer networks. The Alliance defined these in response to serious weaknesses that researchers had found in the previous system, WEP (Wired Equivalent Privacy).
Cmd Wifi Hacker Free Download For Pc
Simple, fast and easy way to WiFi success
Many passwords which are difficult to hack are created of letters, numbers and special characters. Naturally, many of them are made just of letters, and can be found extremely quickly. To use this application, you only have to start it and wait for it to find all the available networks in the area, although sometimes this can take a long time depending on the number of nearby broadcasting networks. We always want to be connected to the World Wide Web. Internet is at work, it is at home, it is in the coffee shops and restaurants in the form of WiFi, but, usually we need to enter the key to connect to it from the street.
Very often in the network options is written 'private WiFi network', that is password protected, but now WiFi password crack has become simple and an easily-solved problem. Now all passwords are able to avoid this by using a new program to find wireless, called Pass Wifi. But wait, do you feel that the speed of the WiFi connection is going slower? Did an intruder infiltrate your WiFi network, enjoy your connection, or spy on you? There is a simple trick to remove any doubt and thus block connected devices (or forgotten devices) to the wireless network using your smartphone or tablet (iOS or Android). From now on, your WiFi connection will have no more secrets for you. Just go to the Control Panel of your computer and in Network section. For each device, the application provides the IP address, MAC address and its name on the network and its manufacturer. It is even possible to know whether it is a smartphone or a computer.
Scan your WiFi network!
So what if you discover suspicious devices? Before you hit the neighbor's door, change the security key to access your wireless network: if someone has been able to connect to your WiFi network, it is that. By changing it, you cut it off. But if he uses our Pass WiFi software, this will only stop him for minutes as our software can recover any WiFi connection... Whatever your ISP (T-Online, Vodafone, SFR, Orange, Free, Bouygues...) you can access their interface via the IP address by entering this number sequence ('192.168.1.1') in the address bar of your favorite web browser. After entering your subscriber IDs, you will have the list of devices connected to your box and their IPs. Find the option to manage MAC address, and enable filtering. You will have to do this after entering at least the address of the PC on which you do your settings.
Free WiFi with PASS WIFI
With FREE WiFi access, you can watch your favorite show on holiday. You can occupy your children in the traffic jams. You do not have a TV at home but want to watch a program? If you have a smartphone with internet connection, it is possible to watch some channels for free. Being able to watch TV on your smartphone can be very convenient in many situations. But between the official TV channels applications, the options offered by mobile operators and third-party applications it is sometimes difficult to know what to choose.
With 'Find WiFi', Facebook now helps us find an Internet connection everywhere! With PASS WIFI, connect to any Wireless connection and for FREE! Facebook has made available to all its users the 'Find WiFi' feature. This system should allow us to easily spot the hotspots close to our position. Facebook has begun deploying a new feature that locates WiFi networks nearby, no matter where you are. The option, simply called 'Find WiFi', allows users in areas not covered by 3G-4G-5G networks and those who wish to save data to access a map of access points located in the area where they are. The system, tested on iOS in several countries last year, was well received. Facebook has therefore decided to make its 'Find WiFi' service available to the whole world. Now you can connect to the Internet with your computer anywhere you want!!!
Already accessible under iOS and Android, the map will not only reveal WiFi networks open and accessible to everyone. Those companies that have shared information with Facebook will also be displayed. Finding a network should therefore become fairly simple, provided it is in an area well-provided with access points. To start the search, you will need to have downloaded the latest version of the Facebook application and go to the menu indicated by three small horizontal bars the 'Find WiFi' button. The application should also be allowed to access our location. Once the map is loaded, connection points then appear around you. This new feature has a slight flaw: a little bit of network connection will be needed to load the map showing the access points. No problem when you just want to save your precious data, but if the network is too weak, it will take a bit more time.The representatives nevertheless explained that 'Find WiFi' even worked in places with a weak network.
Cmd Wifi Hacker Free Download For Laptop
Tests showed that the feature was particularly useful in areas with little mobile network, a way to find a more powerful connection. This service is a new step forward for Facebook in their search to connect the world to the Internet. After all, if the social network really needs to bring people together, it's better for all to have access to a common digital space.
How to secure your WiFi on the Internet?
The ideal password is not what you think! Some people rack their brains to find the foolproof password. However, the latter does not require capital letters or numbers. Thus, these should contain special characters, uppercase letters, at least one digit and should be changed regularly.
In the end, it just made people crazy and made them choose bad passwords. According to him, complex passwords composed of a string of characters are therefore more difficult to remember for users and are also much easier to hack. Because, in reality, the sequences of characters chosen by Internet users are far from being random and the hacking algorithms can easily 'crack' this security in a very short time (from a few minutes to few days). The solution to create a secure password is provided. We recommend using a string of words that is unconnected but easy to remember. For example: mywifipassword. According to calculations made by the institute, it would take more than 500 years for hackers to succeed in hacking this password. Many of us use their hotel's WiFi to connect to the Internet. The opportunity to remind people that it is necessary to be extra vigilant because these networks are often the target of hackers and this whatever the standing of the hotel in question.
A Cybersecurity company has launched an alert on a new hacking campaign against hotel customers. Which is well known to specialists because it has been active for nearly 10 years all over the world. It has the particularity of targeting its victims in a very precise way. The new attack uses a new Trojan type malware called Inexsmar. The latter is downloaded automatically after opening a file attached to a phishing mail. The mail is very credible and targets high personalities thanks to social engineering: the victim, despite his vigilance, is likely to fall for this. In addition, the malware is downloaded several times so that it is not detected by antivirus. If this campaign revealed that it is apparently only about politicians and that the group is known for targeting businessmen in luxury hotels, the warning can only remind us that WiFi networks are a privileged target for hackers. Critical vulnerabilities can be exploited to spread malware and spyware on computers and smartphones connected to the targeted network.
An attack facilitated by the fact that the routers of hotels are sometimes not up to date in terms of security. Users should therefore be extremely careful when using them and, of course, have their own antivirus software up to date and configured with the highest level of security.